Animal Radio® Show #417 November 24, 2007
Can't Get Enough Of That Cute Doggie (Or Kitty) In The Window?
Kiska Icard, San Francisco SPCA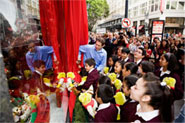 The San Francisco SPCA is excited to be partnering once again with Macy's on the presentation of the 21st Annual Holiday Windows Adoption Outreach event. From November 16 through January 1, 2008 adorable cats and dogs, kittens and puppies seeking loving homes take up residence in their very own magical pet place in the windows of Macy's Union Square store, Stockton and O'Farrell Streets.
This year, Holiday Windows at Macy's will feature six, five-foot diameter snow globes set within a panorama of San Francisco landmarks, from the Golden Gate Bridge to the Bay Bridge, from the Ferry Building to Twin Peaks. The globes will house The SF/SPCA shelter dogs and cats within a setting that salutes other San Francisco holiday traditions, including A Christmas Carol, The Nutcracker, Beach Blanket Babylon, and the tree lighting in Union Square. The centerpiece of the windows will be an animated ice rink complete with skating dogs and cats.
Last year's Holiday Windows inspired the adoption of 200 cats and dogs and over $25,000 in donations for The SF/SPCA. The delightful windows provide all the "creature comforts" for the animals, including temperature control, hidden litter boxes, and comfy spots for those quick catnaps. Every cat and dog offered for adoption at Holiday Windows is vaccinated, spayed or neutered, microchipped and screened for medical or behavioral issues. Each animal comes with a 30-day medical assistance plan, gift collar and ID tag (for dogs), a new leash or carrier, and an "adoption kit," courtesy of our sponsors, filled with coupons and tips on raising your new pet. SF/SPCA staff and volunteers will provide information about cats and dogs, and guide adopters through every step of the adoption process.
Watch the animals live now in the windows at Macy at the webcam.
http://www.sfspca.org
Holiday Pet Precautions
Dr. Debbie White, Lone Mountain Animal Hospital
There is much activity, fun and celebration around the holidays. However, the last thing any pet owner wants to do is rush their pet to the veterinarian for a holiday related emergency. Unfortunately, many pets will develop a health crisis as a direct result of holiday decorations or food. Please take a few minutes to ensure your pet's safety by following these pet friendly holiday tips.
Never Feed Bones


All types of bones pose a risk when fed to animals. Chewing on bones can lead to fractured teeth. Ingesting bones can cause perforation of the intestinal tract, gastrointestinal obstruction and may require emergency surgery.
Do Not Feed Chocolate or Sweets
Chocolate can be toxic to pets when ingested in large amounts and result in gastrointestinal illness, hyper excitability and heart arrhythmias. Darker chocolate and especially baking chocolate pose the great risk to pets. Beware of candies, gums and baked goods sweetened with the substitute sweetener called Xylitol. Xylitol will lead to a dangerously low blood sugar in animals that can lead to seizures, liver failure and death.
Do Not Share Leftovers With Pets
Spicy food, chocolate, eggnog, nuts and alcohol should not be fed to pets. Although 60% of pet owners feed their pet from the holiday table, this practice should be discouraged. Even regular holiday foods can lead to gastrointestinal upset and pancreatitis.

Caution With Holiday Plants
Holly and mistletoe can be quite toxic to pets. Poinsettias can cause stomach upset, but is not as toxic as it was once believed to be.
Watch Electrical Cords
Chewing on electrical cords and holiday lights may result in oral burns or electrocution. Hide electrical cords from pet's view.
Use Caution With Candles
Always monitor your pets around holiday candles. Cats may walk near candles and suffer burns or pose a fire risk when accidentally knocking over a lit candle.
Cat Owners Beware of Tinsel and Ribbons
Cats can accidentally ingest tinsel and ribbon while playing with them. These items can lead to intestinal blockage and an emergency holiday surgery.
http://www.lmah.net
Dog DNA Test
Dr. Marty Becker, Good Morning America


Do you know that over half of the dogs in the United States are mixed breeds and that about 80% of their guardians don't know their genetic makeup? Well, a new mixed breed genetic testing called the Wisdom Panel MX from Mars Veterinary, allows you to determine your dog's breed makeup. This is not only great coffee table conversation (you can finally answer that question "What type of dog is that") but it can help determine your pet's health (certain breeds are predisposed to certain diseases) and your dog's longevity.
This new testing is available through your veterinarian and is done by taking a blood sample. It's also inexpensive, at around $130.00. Isn't that worth the price to know?
http://www.WhatsMyDog.com
http://www.DrMartyBecker.com
http://www.PetConnection.com
Bambi Caught Offshore
Britt Savage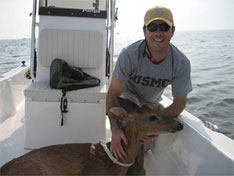 What started out to be a slow fishing day for two fishermen, turned out to be the "catch of the day."
Looking out over the water, the fisherman saw what they thought to be a seal. But realizing that seals weren't normally in this area, they kept a lookout. When they got closer, they realized it was a deer swimming desperately trying to keep afloat and having a difficult time at it. The deer then headed straight for their boat, possibly thinking it might be land. But when the deer reached the boat, it saw the fisherman and had second thoughts.
The guys knew if the deer was to survive, they had to act fast. One of the fishermen grew up around cows and quickly lassoed the deer. They then got the deer in the boat but were afraid that he would start kicking. But luckily for the fisherman, the deer was too exhausted to do anything.
They put the boat into high gear and rushed the deer to shore where he was released.
Cold Weather Safety for Pets
Dr. Debbie White, Lone Mountain Animal Hospital
Hypothermia
Cold stress, frostbite and hypothermia occur if your pet is exposed to temperatures below 35 degrees. Frostbite occurs on the ear tips, feet and nose. To treat, warm pet using a warm water bath. You can prevent these from occurring by keeping your pet indoors when temperatures fall. If you use a space heater, be cautious because you are exposing your pet to carbon monoxide, burns and fire risk. Remember those at extra risk are young or senior pets and pets with existing health problems.
Antifreeze Toxicity
Ethylene glycol is a toxic ingredient found in antifreeze. Antifreeze has a sweet taste and is easily ingested by cats and dogs. The peak occurrence of toxicity occurs in the fall and winter. There is a high mortality of 88% in dogs and cats. The ingestion of antifreeze results in kidney damage. The toxic amount is 1oz for a 20-pound dog or 1 teaspoon for the average cat, which can be fatal. Some signs of ingestion are uncoordination, lethargy, vomiting, excess thirst and urination. You can prevent antifreeze ingestion by cleaning antifreeze spills immediately and storing antifreeze in containers that are well marked and away from a pet's access. You should also consider using antifreeze, which contains propylene glycol, such as Sierra or Prestone's LowTox. These are three times safer, but remember, they are not without their own risk of toxicity to your pet.
Fan-Belt Injuries


Cats seek warmth in cold weather and curl up under hoods of cars. When the engine is started, the fan belt can lead to injuries or death. You can prevent this by keeping your cat indoors. You should also knock on the hood of your car to scare any cats away before the engine is started.
Rat Poisons
As cold weather comes, rodent pets may try to gain access into homes. Rat poisons are just as deadly to our pets as they are to the rodents. Anticoagulant rodenticides include Havoc and D Con. Once ingested, they can interfere with vitakin K and the clotting process. Toxicity can result in the failure of the blood to clot with such symptoms as a bloody nose, bloody urine, weakness, pale gums and bruising.
If you are in any doubt that your animal has ingested any type of poison, please contact the ASPCA Poison Control Center 1-888-426-4435 ($55 fee)


Meerkat Manor
Pam Bennett-Wahlberg, Fellow Earthlings' Wildlife Center, Inc.


Fellow Earthlings' Wildlife Center is a privately licensed 501(C)3 non-profit facility that specializes in caring for meerkats. The animals are provided a permanent home and come to us from accredited zoological parks.
Meerkats are placed here for a variety of reasons: The animals may be orphaned, injured, sick, old, or the previous facility may simply be out of room and can no longer care for them. You and your guests can visit our Center and hand-feed the meerkats through our "Adopt" program.
Fellow Earthlings' Wildlife Center is proud to be partnered with Animal Planet on their hit series Meerkat Manor. Our Director, Pam Bennett-Wahlberg, is the publicity spokesperson for the series.
Adopt A Meerkat Program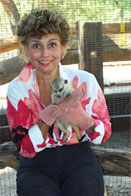 Our "Adopt a Meerkat Program" entitles you and up to three of your guests to enjoy a private, two-hour interactive experience with all of the meerkats at our Center. You will be able to feed, photograph, and play with our wee rascals. The meerkats will enjoy taking treats from your hand, sitting in your lap, untying your shoelaces, and peeking in your pockets.
Your $100.00 tax-deductible donation to Fellow Earthlings' Wildlife Center, Inc., a 501(C)3 non-profit facility, will be used to provide the meerkats with food, veterinary care, housing, and toys.
We are open, by appointment, to our Adoptive Parents and their guests on Friday, Saturday, and Sunday during the months of March through December.
Our fully licensed Center is located 25 minutes from world-famous Palm Springs, California. Driving time from San Diego and Los Angeles is two hours. Magnificent Joshua Tree National Park is just 20 miles from our Center.
Please note: While meerkats are adorable and captivating, they do not make good pets. Surprisingly, meerkats are one of the most strictly regulated animals in the world. They are illegal to own without the proper licenses and permits. Of course, all "adopted" meerkats remain living at Fellow Earthlings' Wildlife Center, Inc. THE MEERKATS THANK YOU!
http://www.meerkats.com

NEWS UPDATE: Pets Assist Crime Victims


It has been proven through scientific evidence that owning pets can cheer depressed people and help to reduce blood pressure. Now, the board that governs the Office of Crime Victims Reparations is wondering whether animals might help victims of violent crimes as well.
The is current research going on to determine whether there is scientific data to support the idea that having a "comfort animal" could assist crime victims during their healing. The criminals themselves are currently funding the money for the research. Once they are convicted, a judge can impose a fine and a surcharge, which is then distributed to a variety of state entities, with about 35% going to this research.
Last year, about 7.4million was collected and distributed to victims of violent crimes, with the majority going towards medical bills for both physical and psychological treatment after someone was injured as a result of a crime.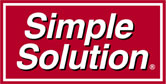 NEWS UPDATE Brought To You By Simple Solution Natural Line Of Products
The Cutting EdgeLaser Surgery for Pets!
Dr. Jim Humphries, Veterinary News Network


Whether it's used for correcting vision or removing unwanted tattoos, people are very familiar with the use of lasers in human medicine. Few people, however, may know that lasers also have a place in helping keep our pets comfortable and safe during surgical procedures. Veterinarians across the country are finding out the benefits of providing this innovative service and pet owners are learning how much faster their pet recovers.
http://www.VetNewsNet.com
Fido Friendly Travel Talk
Susan Sims, Fido Friendly Magazine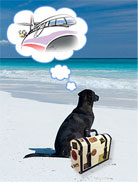 Join host Susan Sims as she talks with pet travel agent, Barbara Debry, owner of Puppy Travel. Barbara has many years in travel agency experience and can help you make all your travel plans with Fido in mind. http://www.puppytravel.com

Fido Friendly Magazine
The Travel Magazine For You & Your Dog, a complete guide to Fido-friendly accommodations across the United States and Canada. "Fido Friendly is the only magazine dedicated to the travel lifestyle of man's best friend, and the one magazine your dog will thank you for." And don't forget to join the Fido Friendly Travel Club.
http://www.fidofriendly.com
http://www.fidofriendlytravelclub.com

Talk With Your Animals
Joy Turner
Joy speaks with Body who blocks the door when his guardian, Jason, tries to leave.
http://www.TalkWithYourAnimals.com
http://www.JoyTurner.com
Dog First Aid
Deborah C. Mandell, VMD


The American Red Cross is dedicated to helping every member of a family be safer and better protected, including the family dog. To make this possible, the Red Cross has released a new book dedicated solely to the health and well being of dogs. Dog First Aid is a unique health and emergency preparedness guide packaged with a full-length instructional DVD to make caring for your dog even easier.
Everyone should prepare their home for accidents and disasters by stocking first aid and emergency kits. With the Dog First Aid book and DVD you can follow step-by-step instructions on how to build pet first aid and emergency preparedness kits design specifically to meet your dog's needs.
Dog First Aid makes a great accompaniment to Pet First Aid courses offered at Red Cross chapters throughout the country. And, coming in November, the Red Cross will release the Cat First Aid book and DVD to help keep your felines fit and healthy.
To purchase a copy of Dog First Aid for your family or favorite canine owner, visit the Red Cross online store at www.redcross.org/store or your local Red Cross chapter.
http://www.redcross.org/store
Animal Presence - Our Present
Rae Ann Kumelos, Voice of the Animal


Animal gift us with the most marvelous of presents every single day. During this holiday season, listen in for a reminder of how to appreciate the presence of your animal friends as your present.
http://www.VoiceOfTheAnimal.org
Listen to the entire Podcast of this show (#417).


Listen to Animal Radio® - Go to the launch page
Return to Animal Radio Network™ Home Page
Read November Newsletter
Copyright 2007 All Rights Reserved Animal Radio Network LLC